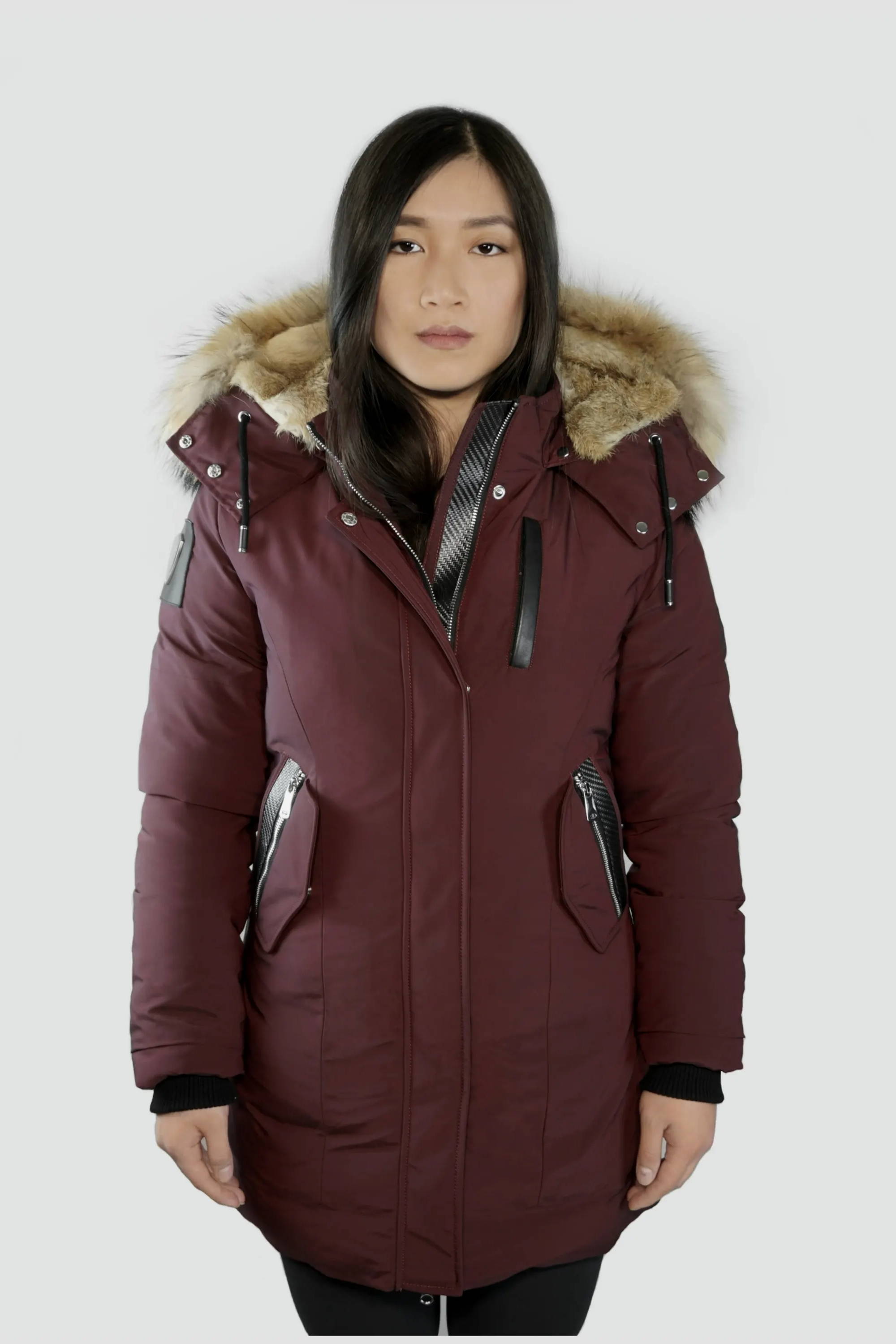 Burgundy with beige winter parka
Burgundy with beige winter parka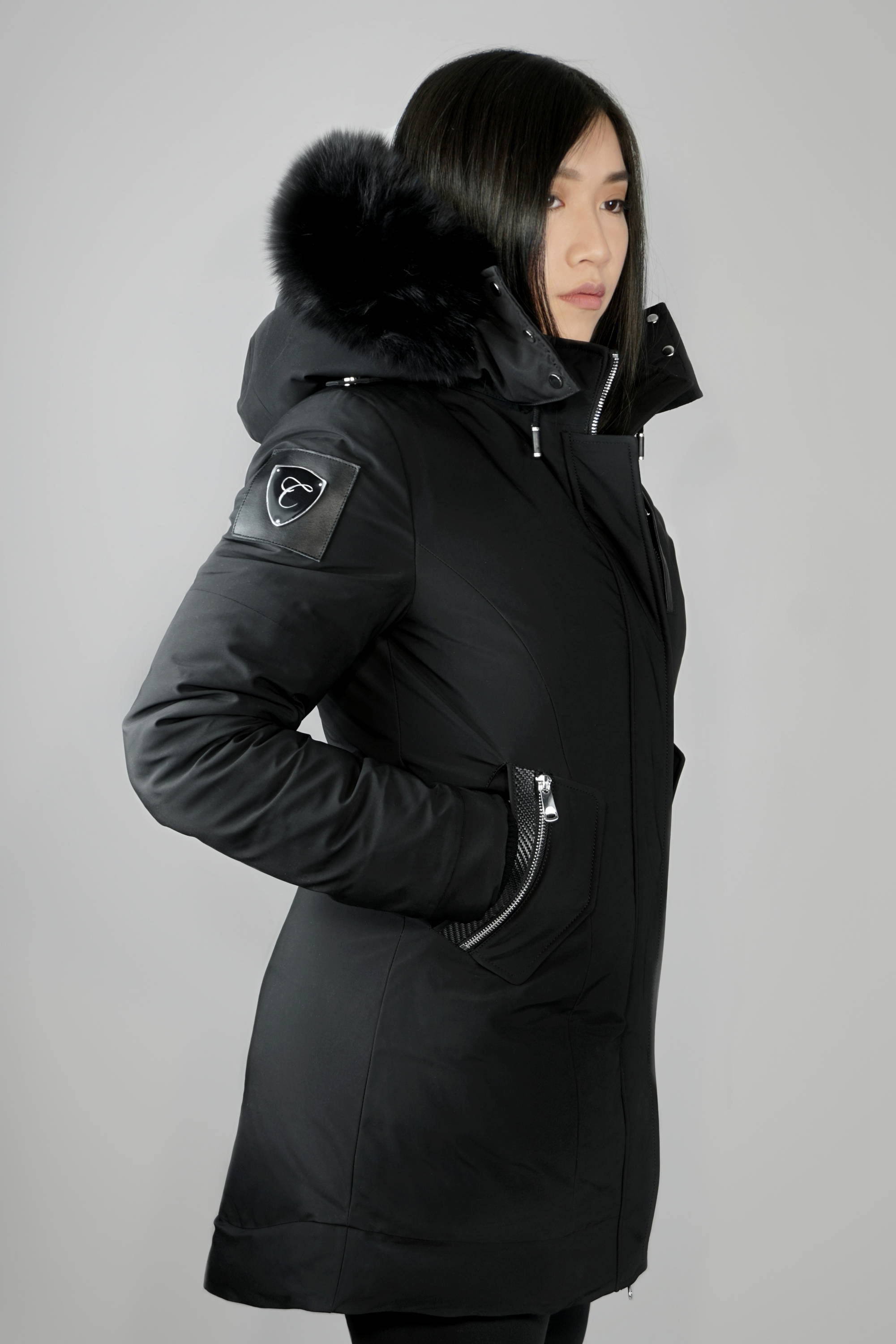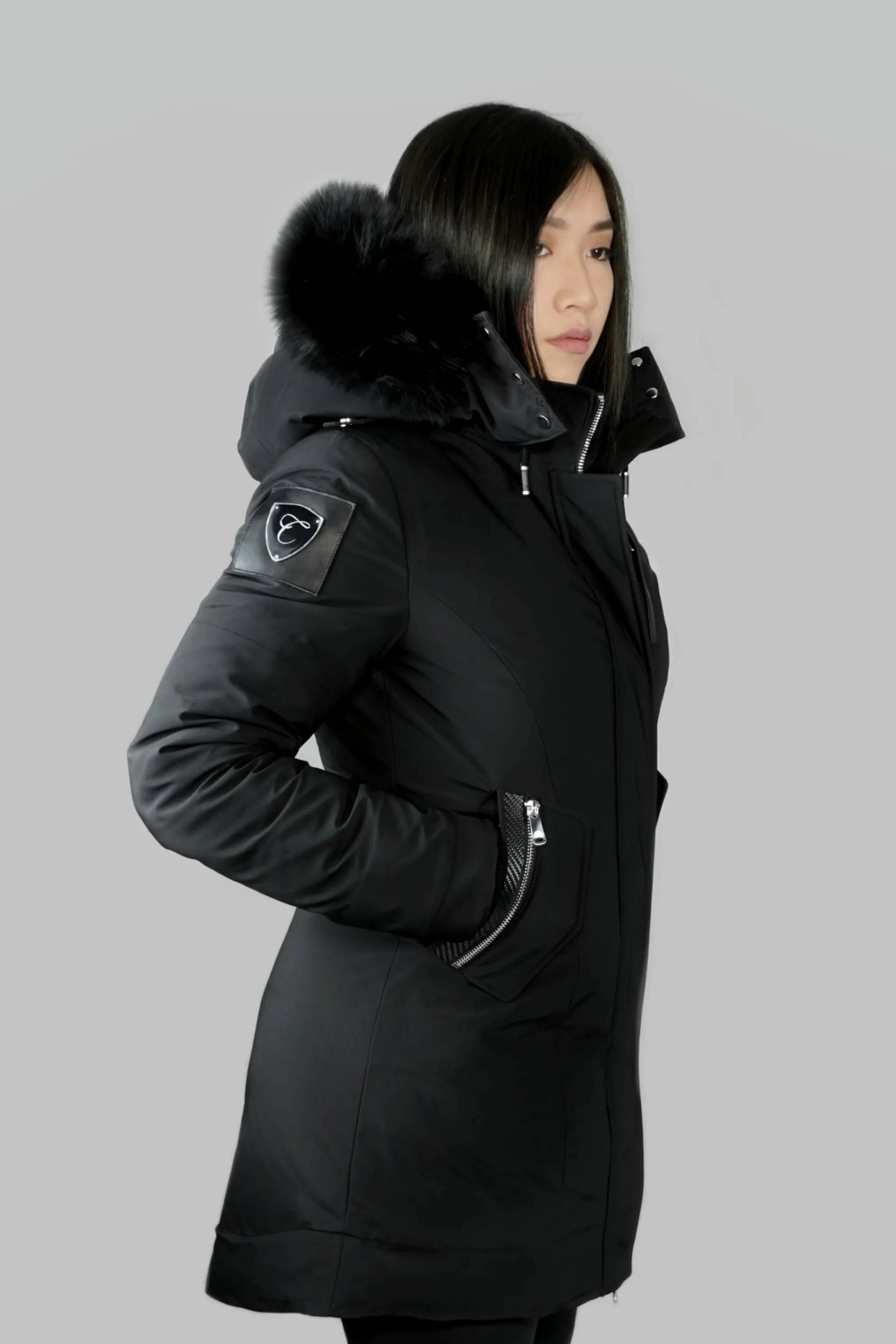 Limited black on black premium winter parka
Limited black on black premium winter parka
Every size is carefully engineered to ensure comfort & function. You'll fall in love on your first try.
Bundle up with a Carbonesque Coat
Carbonesque has you covered this season with the best women's parka jackets in design and lasting functionality. Copious amounts of time and effort have been invested in creating a parka that believes in perfection, marrying incredible protection against the cold Canadian elements in unrivalled style. Carbonesque parkas are an advanced product handmade to ensure practicality, versatility and durability for a unique winter capsule item that promises warmth, comfort and luxury. Our tailor-made coats are your go-to staple coat this fall for a chic garment that isn't heavy or bulky and provides generous space for layering underneath while maintaining a flattering fit. Only the finest quality materials are used to withstand the harsh climates and guarantee years of use. Be bold, and wear your parka, your way.
These women's parkas are unmatched in performance and are aesthetically exquisite. Your perfect winter coat is waiting for you at Carbonesque. For the latest styles & updates, subscribe to our newsletter.
The Parka has a deep-rooted Canadian history. Initially produced using caribou or seal, the Caribou Inuit designed the Parka in the Canadian Arctic as a staple for warmth and a shield from wind and water while hunting and kayaking. Specific sorts of Inuit Parkas were consistently covered with fish oil to keep up with water obstruction.
As production methods progressed during the 1900s, the Parkas advanced quickly. Designers and producers started to work on efficiency in order to deliver the parkas quickly to distant places. Additionally, the use of synthetic materials provided better security against dampness, cold and wind. Parkas also have military roots. The Canadian Military started sending Parkas to support people in northern environments where it was blistering cold. As Parkas became popular and widespread, designers and manufacturers started developing new designs and styles. Customers widely embraced the Parka when it became available in the market. Demand increased and the jacket continued to undergo major advancements, especially in appropriate materials to enhance its warmth. While bush pilots in Canada's north required massive, weighty coats with devoted firearm holster pockets, ladies in the cities looked for a lighter, flattering and fashionable fit. Today, Parkas are widely accessible and broadening in style and functionality, ranging from light pieces worn in the dry, metropolitan winter, to Parkas that shield the Canadian Rangers in Nunavut from excessive wet and cold conditions.
Parkas are a timeless fashion commodity. Its versatility and sleek designs have made it possible for you to style it any way, anywhere, no matter the temperature— and always look stunning! Follow our style guide below for tips outfitting your parka jacket so you'll always look your best and feel confident.
Traditional winter seasons can require layering under your coat in addition to properly fitting your body. Therefore, a parka should neither be too tight, nor too loose. It must be forgiving for your physical build so it can properly warm you while looking structured. Ensure your Parka has enough space inside for layers, accessories and other winter staples, such as a scarf, without feeling heavy and compact.
Shop the expansive Women's Parka Jacket range for your perfect Parka by clicking Here. Find your ideal fit by viewing our Size Guide.