Warmest lightweight down & fitted women's winter parkas that compliment your winter look.
Warmest lightweight down & fitted women's winter parkas that compliment your winter look.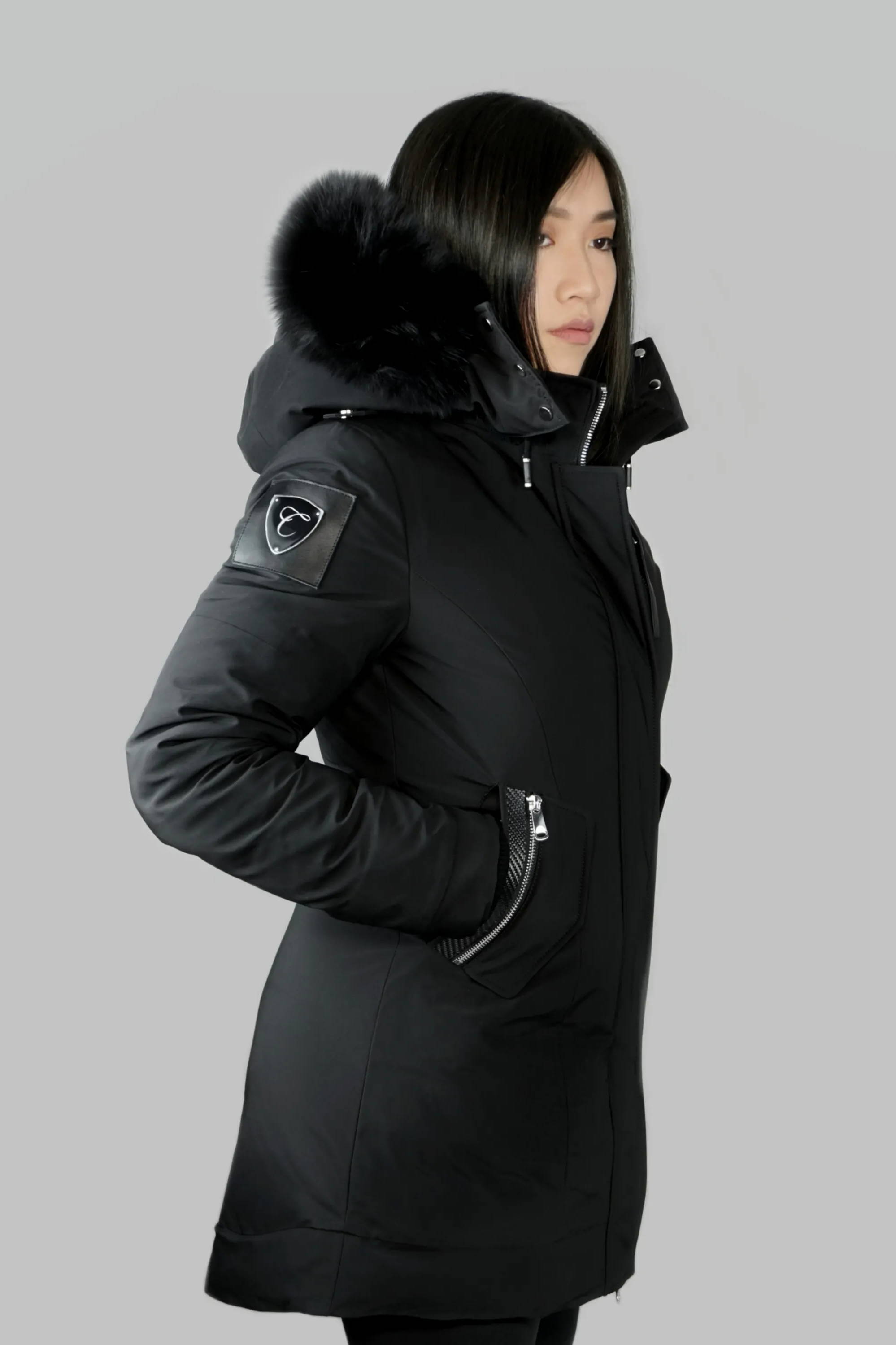 Limited black on black premium winter parka
Limited black on black premium winter parka
Black and silver winter bomber
Black and silver winter bomber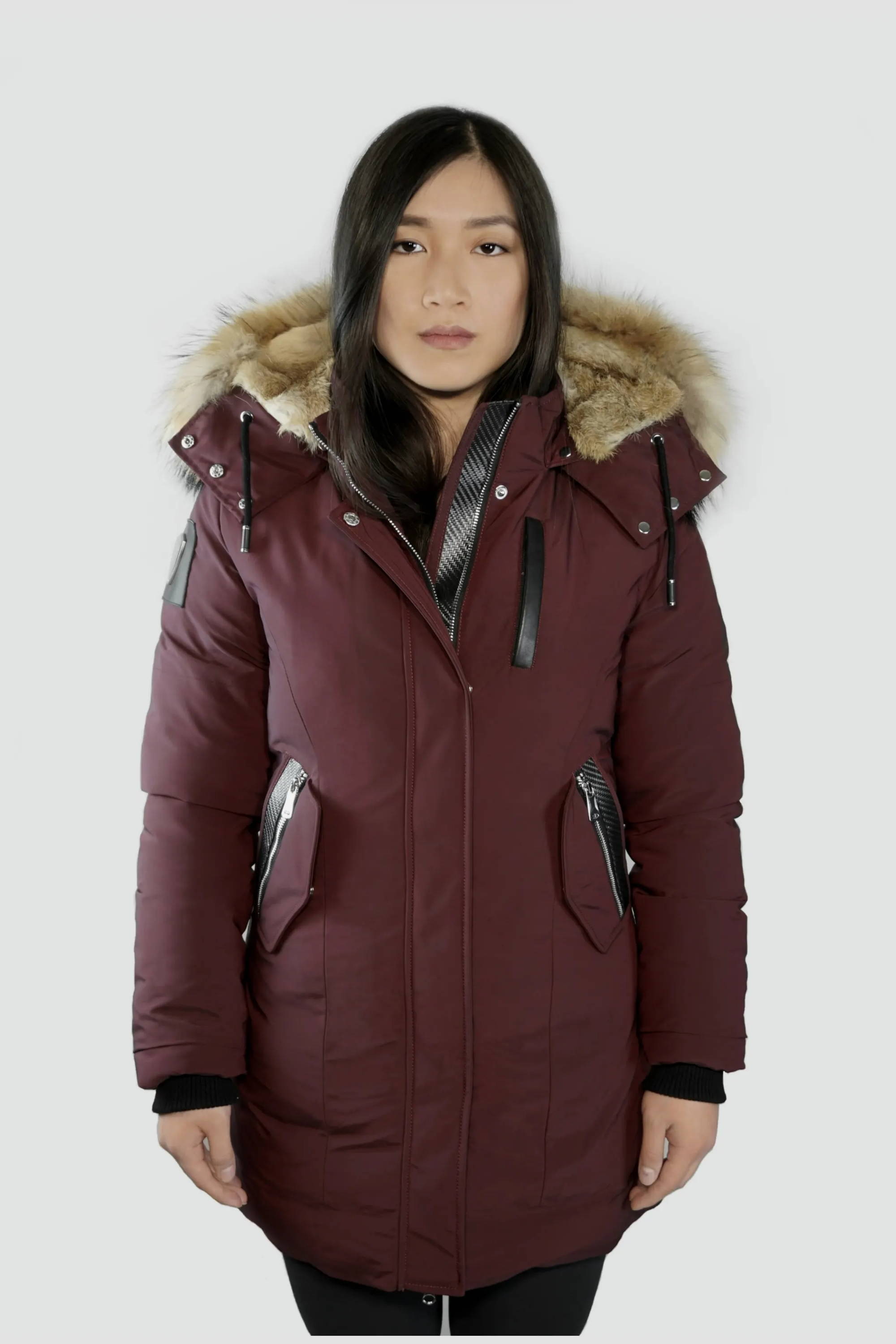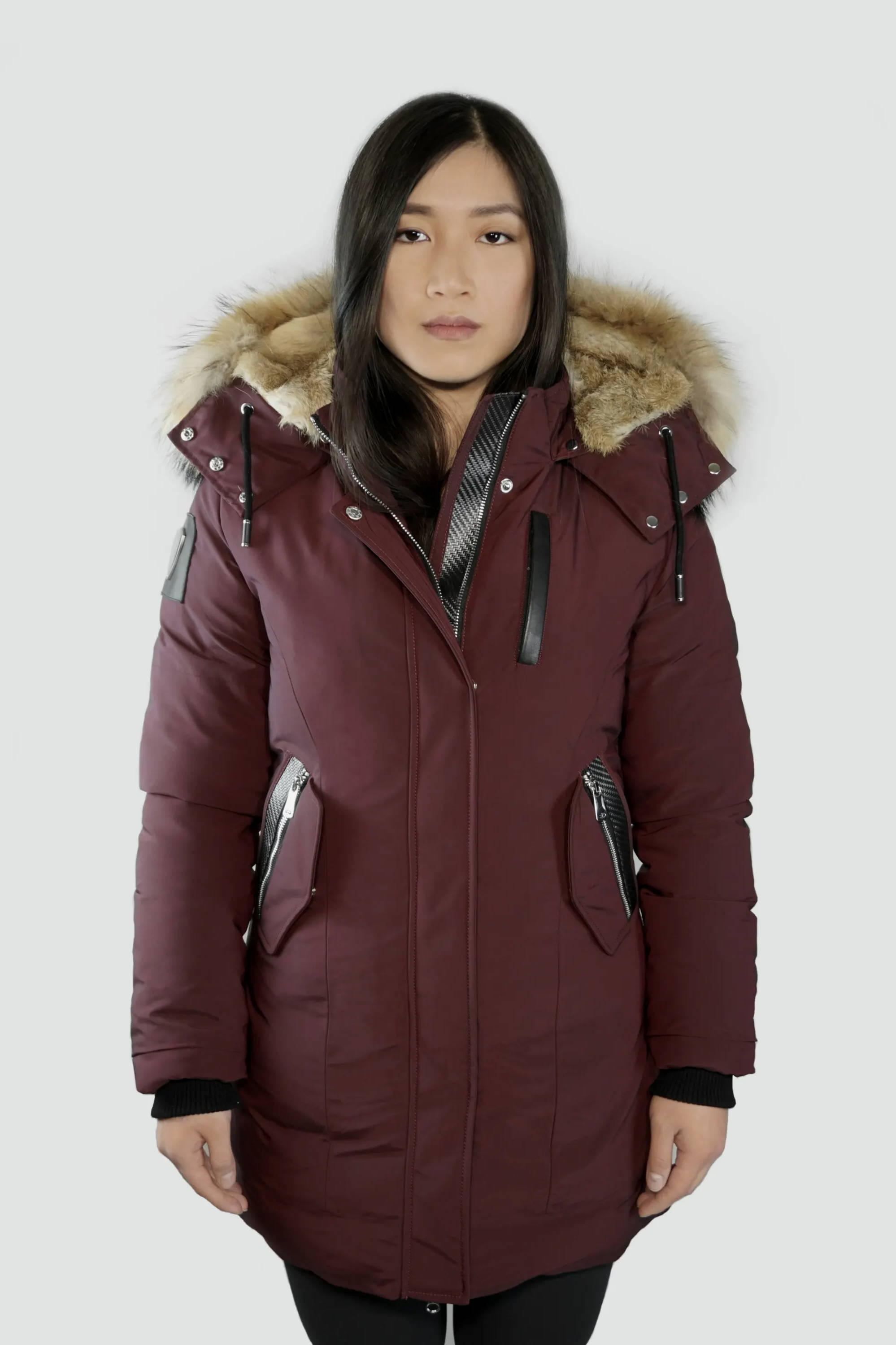 Burgundy with beige winter parka
Burgundy with beige winter parka
Every size is carefully engineered to ensure comfort & function, you'll fall in love on your first try.
Carbonesque has you covered this winter with coats both chic in the exterior and warm in the interior. You won't compromise warmth for style, or vice versa, with a classy and high-performing coat. Shop your next winter outerwear piece on our website before stock runs out exclusively on Carbonesque.
It's time to upgrade your winter wardrobe with the latest winter wear for women, handcrafted by Carbonesque. Each women's coat is given the upmost attention to detail. Our jackets are custom-made and lightweight, featuring premium responsible goose down, 100% natural materials and advancements for state-of-the-art designs. The women's coats all feature deep reflective fabric and natural fur for elegance, knit cuffs to restrain the cold and waterproofing to protect from the snow. The quality truly reflects the powerful performance. Above all, carbon fiber has been used to make the jackets lightweight and aesthetically unrivalled, along with Carbonesque's signature Onyx Shield emblem adorning the sleeve. The women's coat collection will make you look stunning. The top statement-making women's coats to buy this year are bombers, parkas and leather jackets created for sheer elegance.
Ultralight Layers of Warmth 
Carbonesque has a beautiful collection of chic and timeless jackets. Explore the product range to help you decide on the style that best suits you.
Women's Parkas Jacket: Carbonesque's Parka Jackets are trademarked designs with the highest functionality and class in a collection of bold colours. These jackets are powerfully constructed to combat the cold wherever you are. The fur is 100% genuine, and natural goose down ensures maximum warmth in up to -40C temperature. They also come with a signature Onyx Shield Emblem adorning the sleeve and a lifetime warranty.
Women's Bomber Jacket: Our Bomber Jackets are inspired by its military history and modernized to keep you looking trendy and feeling confident. Our experienced  artisans fill the jacket with the highest quality goose down and custom reflective fabric to limit the absorption of moisture and snow straightaway. You are guaranteed to be protected from the cold with the advanced technology used to fill the coats. 
Women's Leather Jacket: The Leather Jackets have 100% real carbon fiber trims. Its softness and smoothness give a luxurious feel. The craftsmanship includes natural lambskin and a handcrafted carbon fiber patch with signature Onyx Shield logo. These designer jackets have a sporty touch due to the asymmetrical front zip closure. Best of all, they come with a lifetime warranty so you're guaranteed a premium coat for years to come. 
Your choice of Jacket is completely up to your personal style. Discover the true Canadian women's winter wear and upgrade your wardrobe today! 
The Peak of Performance Excellence
Carbonesque aims to deliver top-tier quality standards for its carbon coats; it uses Nano down technology for the highest ratio of warmth to weight. It also implements the strongest power available to fill handpicked feather light down into luxurious winter wear, such as with the FAYE Parka or GINA Parka. Our designers have carefully crafted the designs for sophisticated adornment. A solid coloured palette ensures versatility with any outfit and celebrates your own aesthetic preferences while shielding the cold. Each of the women's jacket elements undergo a rigorous quality check. All jackets are ensured to be strong and durable to give you years of wear without impacting its functionality. The quality and originality are unmatched — Our customers can differentiate between Carbonesque and fake leather jackets due to quality control.