Elegant Carbonesque outerwear created to explore & beyond. Shop an impressive range of unique men's pieces designed to perform.
Elegant Carbonesque outerwear created to explore & beyond. Shop an impressive range of unique men's pieces designed to perform.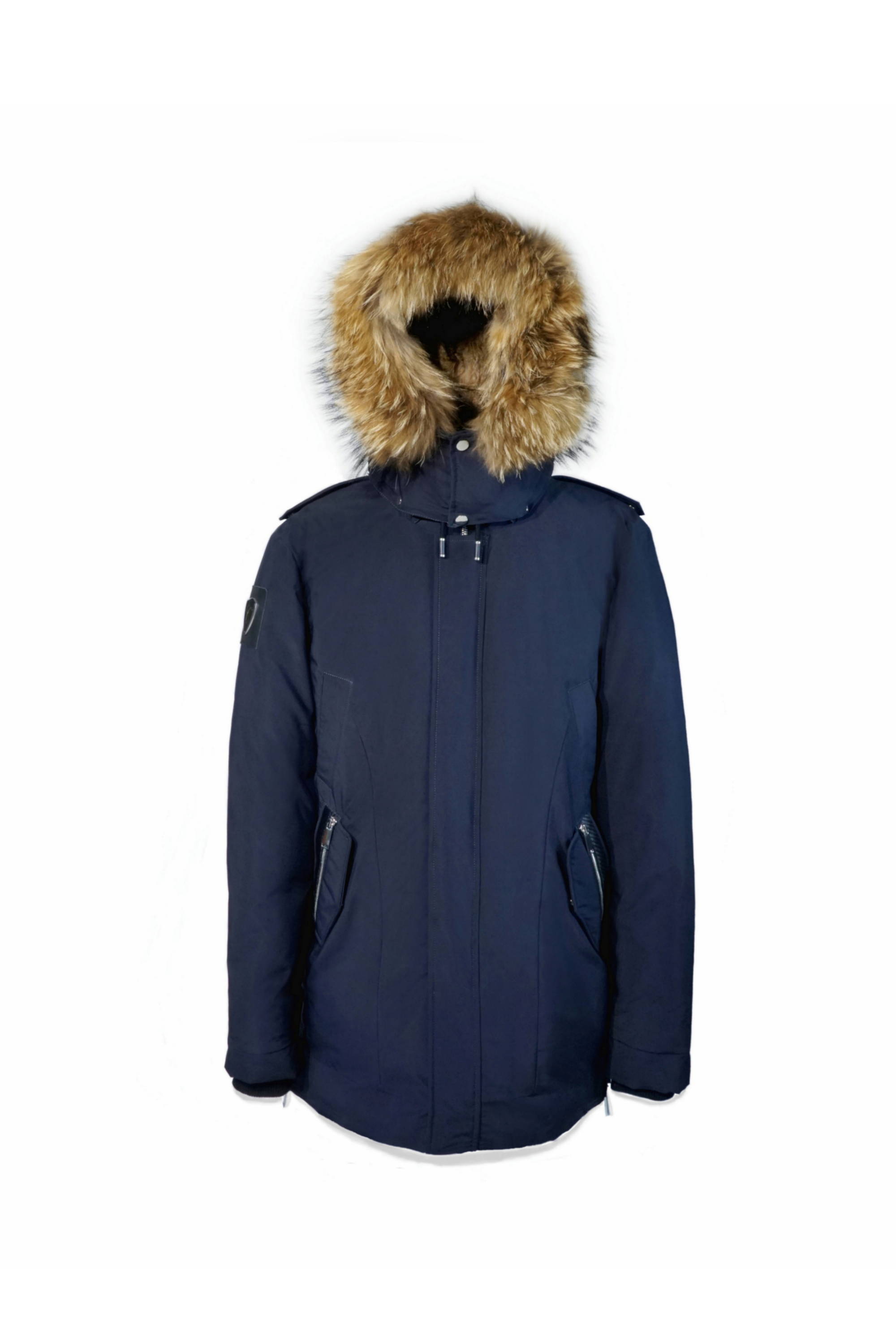 Navy mens winter parka with beige fur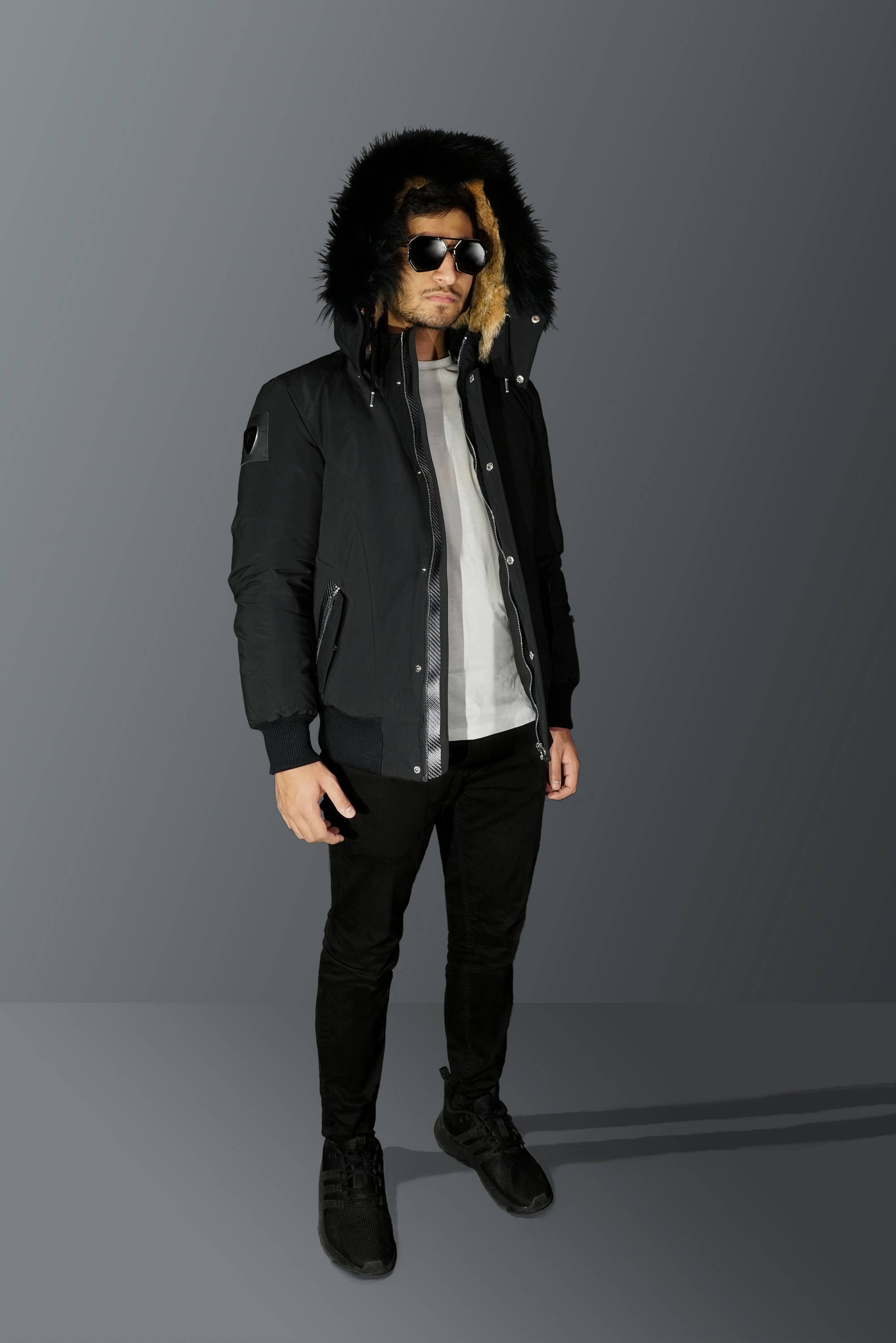 Black mens winter bomber with two-tone fur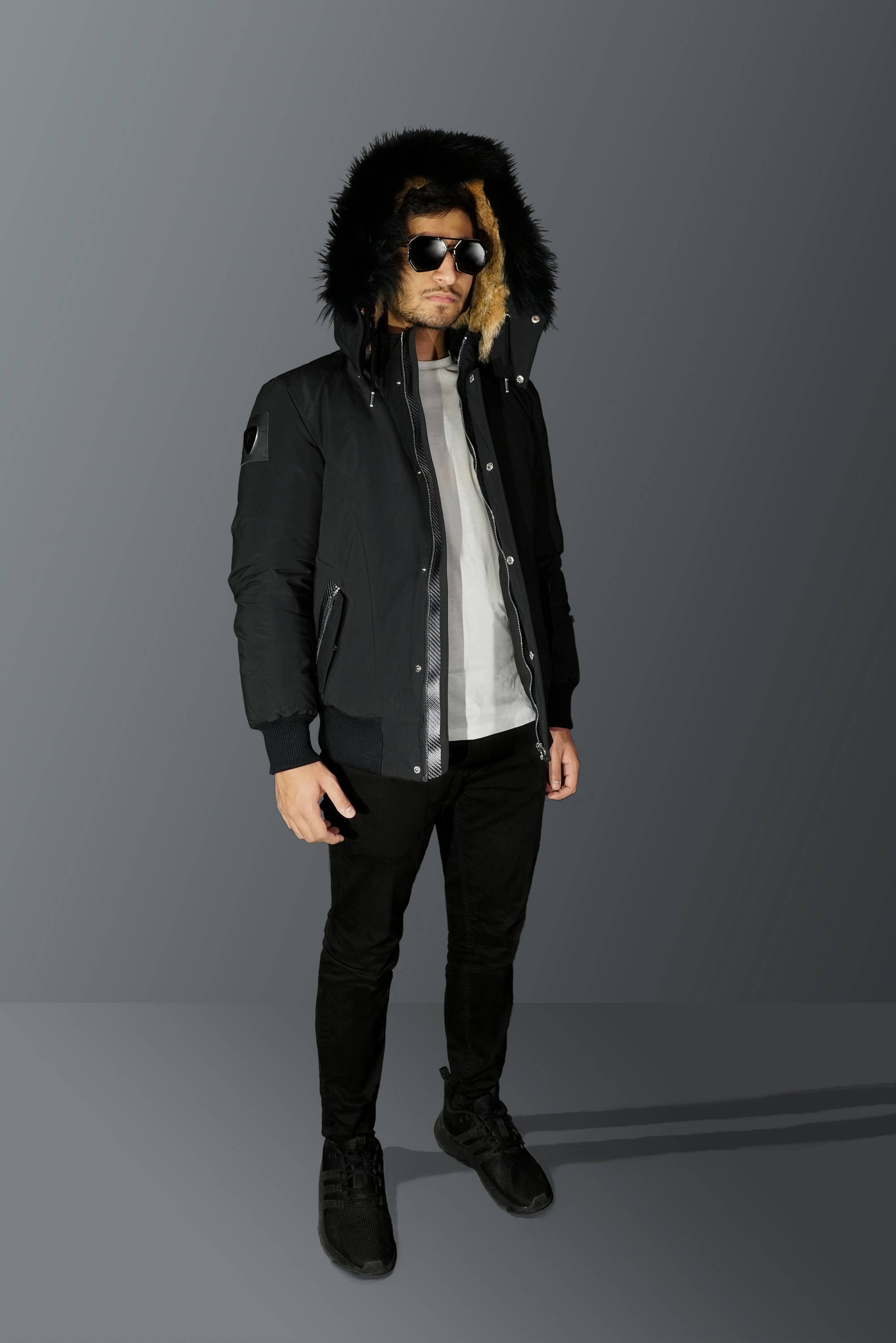 Black mens winter bomber with two-tone fur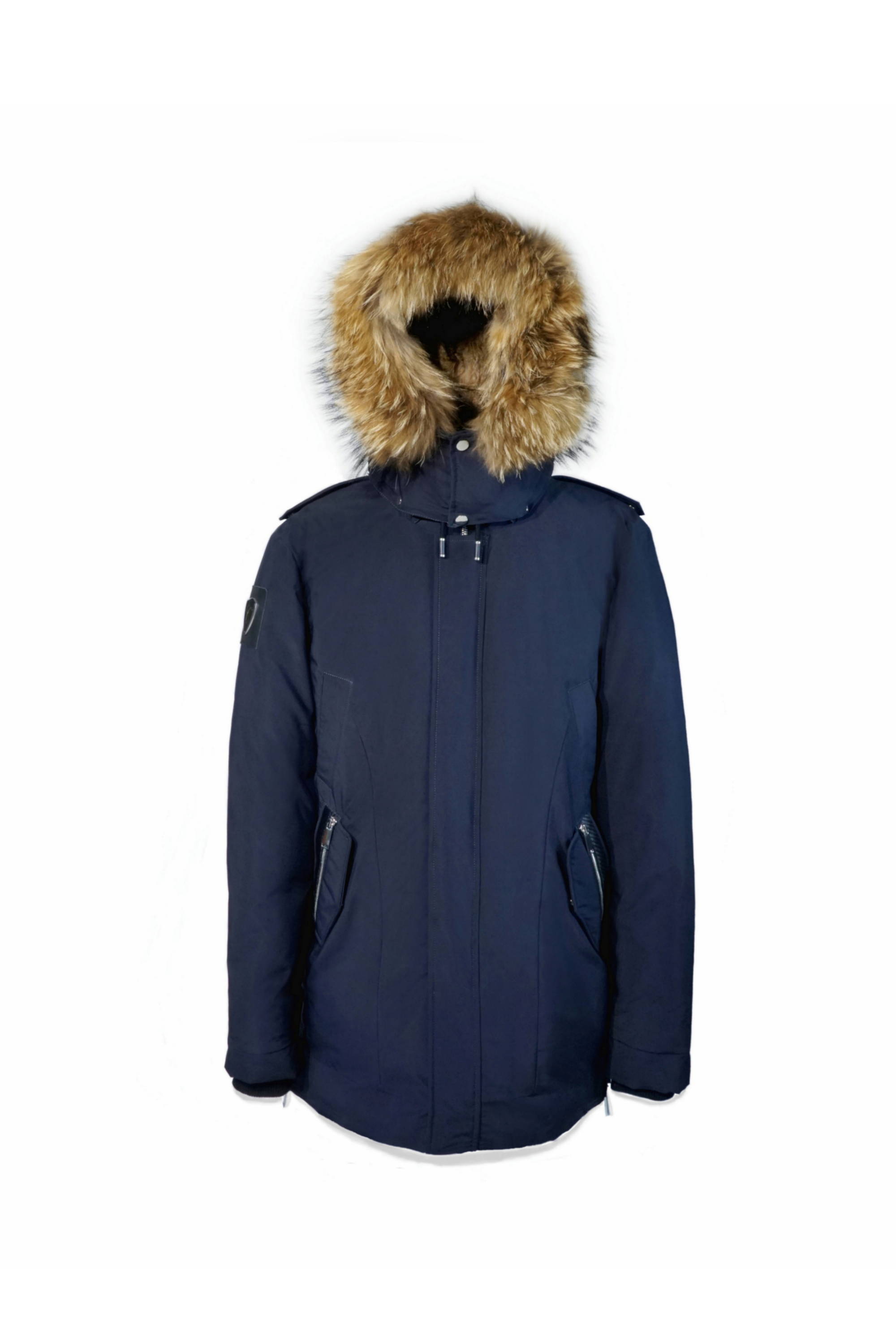 Navy mens winter parka with beige fur
Every size is carefully engineered to ensure comfort & function. You'll fall in love on your first try.
Carbonesque Mens Coats: Symbol of Exclusivity
Carbonesque coats are signature outerwear staples every style-aware individual should have in their wardrobe. Brave the elements with elegance and sheer performance when you style your new mens coat.
When the temperatures start to drop, a desire to keep ourselves warm outweighs the importance of a stylish look. However, practicality and fashion go hand-in-hand when it comes to these coats. Valuing modern style and high-performance jackets, its the winter essential that no man should be without this season. Carbonesque's down Parkas, Wool Jackets and Bombers are produced meticulously to ensure their premium standard and to protect you from blistering winters. They include 100% authentic materials paired with modern and functional designs for warmth and versatility. The featherlight down coats are incredibly warm and use a high fill-power to maintain quality you can feel. Our lightweight and advanced premium winter coats are also infused with signature space-grade carbon fiber for the new era. Carbonesque ensures quality of winter coats are unmatched, providing a lifetime warranty that provides a peace of mind. The new line of luxury collection promises to deliver style and comfort to your modern lifestyle.
Gear up this winter season with an exclusive jacket from the Carbonesque's online store. For updated details on new collections and advancements in coat functionality, subscribe to Carbonesque's newsletter. 
Find Your Perfect Coat in the Mens Outerwear Collection
Men's Parka Jackets: Our designer parkas for men are a luxurious collection of mid-length Parkas inspired by Alaskan heritage. They are thick coats stuffed with down and attached with a fur-line hood. The material used is genuine, which makes them water-resistant, wind-resistant axnd anti-static. They have 800+ fill power goose-down and carbon-fiber trim to keep you warm. Parka Jackets are an all-powerful type of outerwear that is sophisticated, versatile and incredibly comfortable, making them the perfect everyday coat for the Canadian cold. Better yet, Carbonesque Parkas also come with a lifetime warranty. 
Men's Bomber Jackets:  inspired by the military history of WWs, these designer bomber Jackets are handcrafted and made with feather-light responsible down and packed with performance. These bombers are light and easy to carry while looking timeless. The goose-down filled bombers are practical, lightweight and trendy, and are temperature tolerant and durable hence their lifetime warranty. They are made to continue the Bombers' historical legacy of versatility, fashion and warmth with added features to enhance performance. 
Men's Wool Jackets: The signature Men's Wool Coats are classic and elegant. Always paying strong attention and care to the detail of its coats. They have selected only authentic materials and the finest quality wool, along with real carbon fiber, to ensure a durable, temperature-controlled and high utility product. Genuine fur-trim hoods are also removable for your preference. Using the latest and most powerful down technology these jackets are reliable, operate at peak performance and always look incredible. 
You will get luxury products with unmatched artistry. Our Parkas, Bombers and Wool Jackets sought-after styles year after year. Explore the range below to help you find your perfect coat.
Superior Carbonesque Craftsmanship
All mens coats are handcrafted and custom tailored for winters in Canada. They specialize in producing carbon fiber coats made of thousands of tiny filaments to harness carbon's modern characteristics in a flexible form. Carbonesque also uses multi-layer technology in every component of the coats for extra protection while keeping them lightweight. Natural down and nano down are exceptionally useful in achieving high tolerance for colder climates. The designers specialize in this methodology to produce high-performing coats, also creating durability hence a lifetime warranty.
Over 250 pieces are combined to create these premium coats, and each piece undergoes a rigorous quality check, which makes it an exclusive wear. The designs are elevated to provide one of the most comfortable and lightest outerwear on the market — all while ensuring you stand out from the rest. 
Finding the Right Size: When you're shopping for your perfect size, ensure the coat fits comfortably without looking too bulky or fitting too tightly. All Parkas, Bombers and Wool Jackets are carefully designed in terms of looks and cuts to make sure you always look your best. 
For more help on finding your size, visit the Size Guide here.