Mid-length men's winter parka collection. A range of luxurious coats for any journey.
All quality in every detail, big or small. View our exclusive selection of down men's parkas.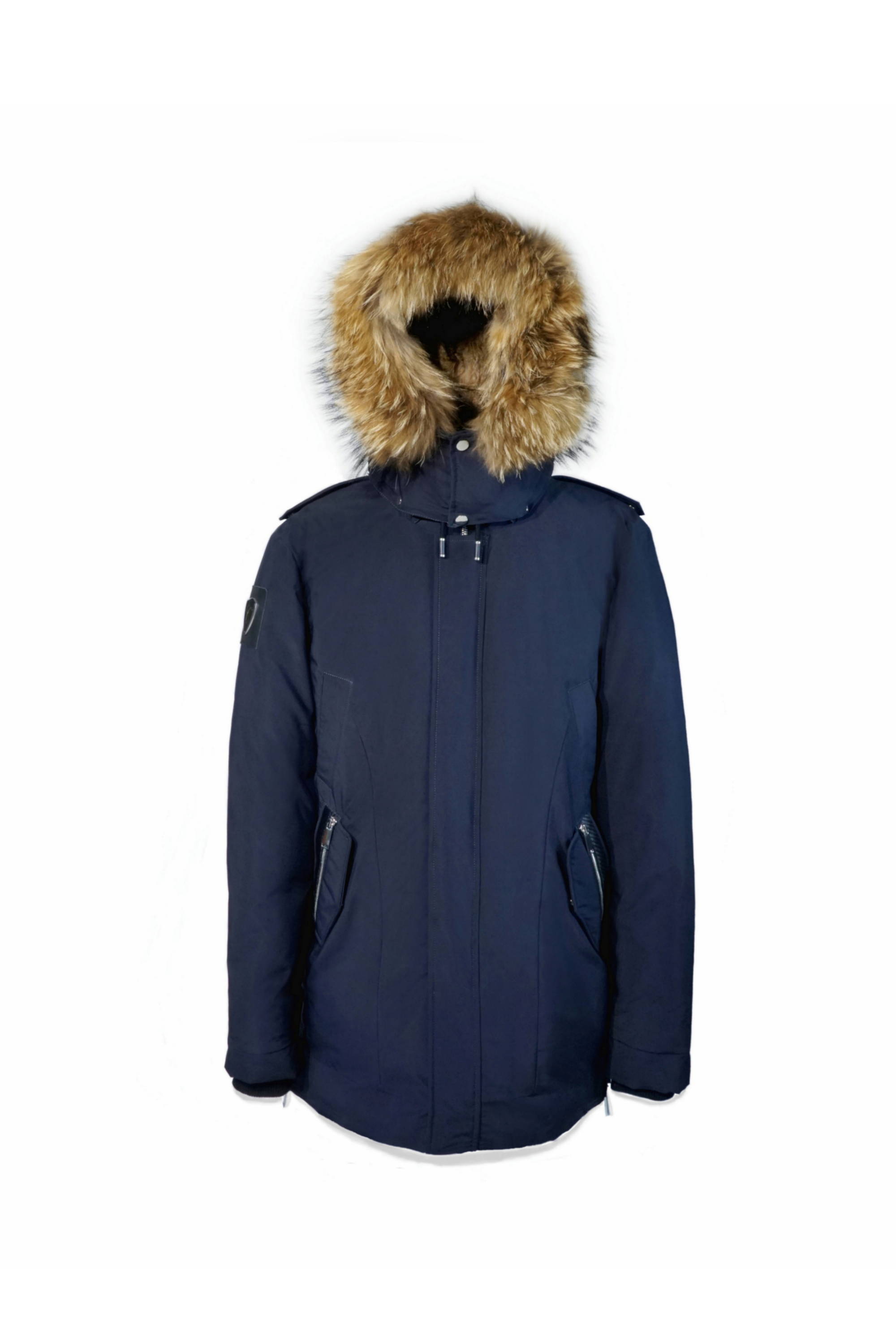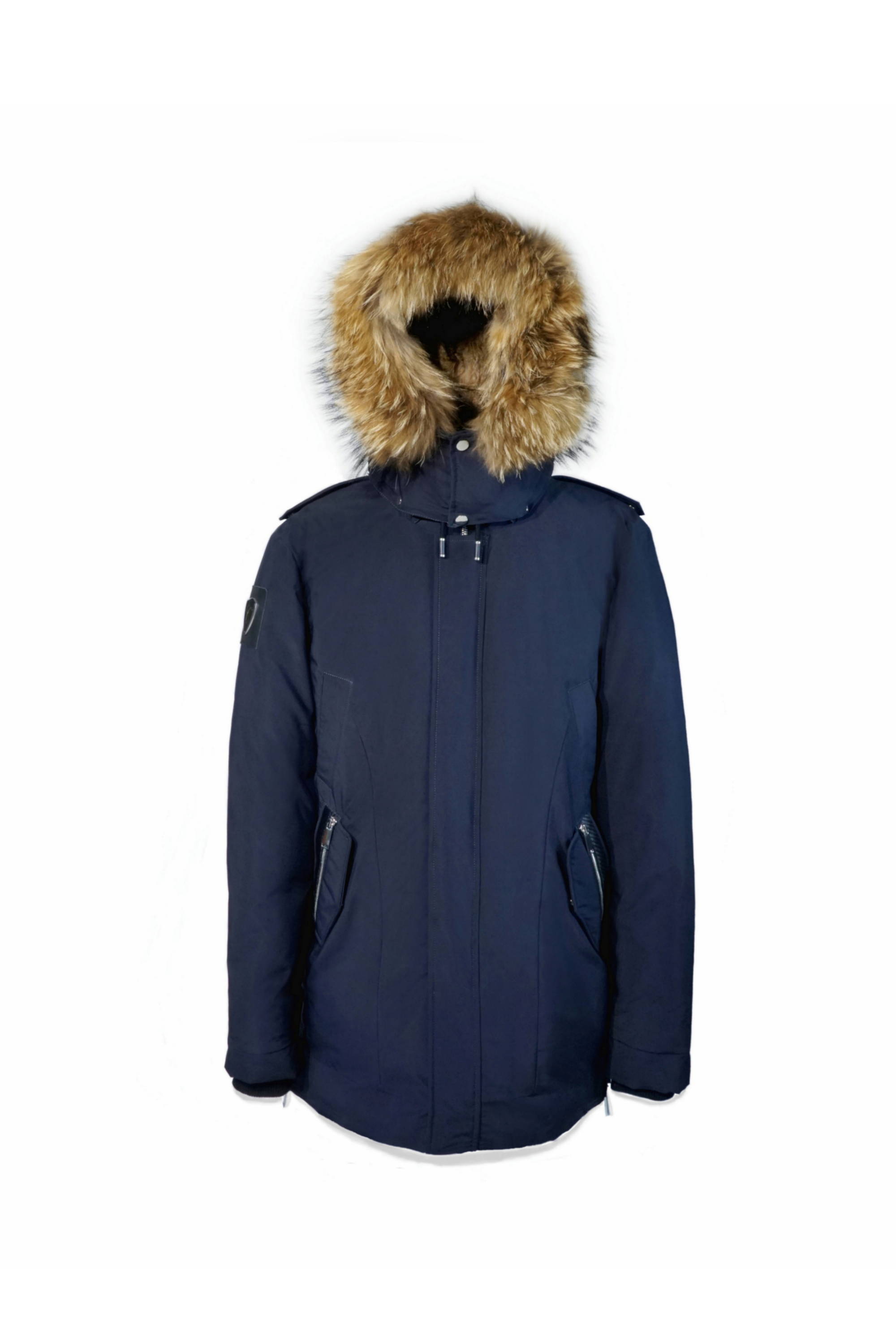 Navy mens winter parka with beige fur
Navy mens winter parka with beige fur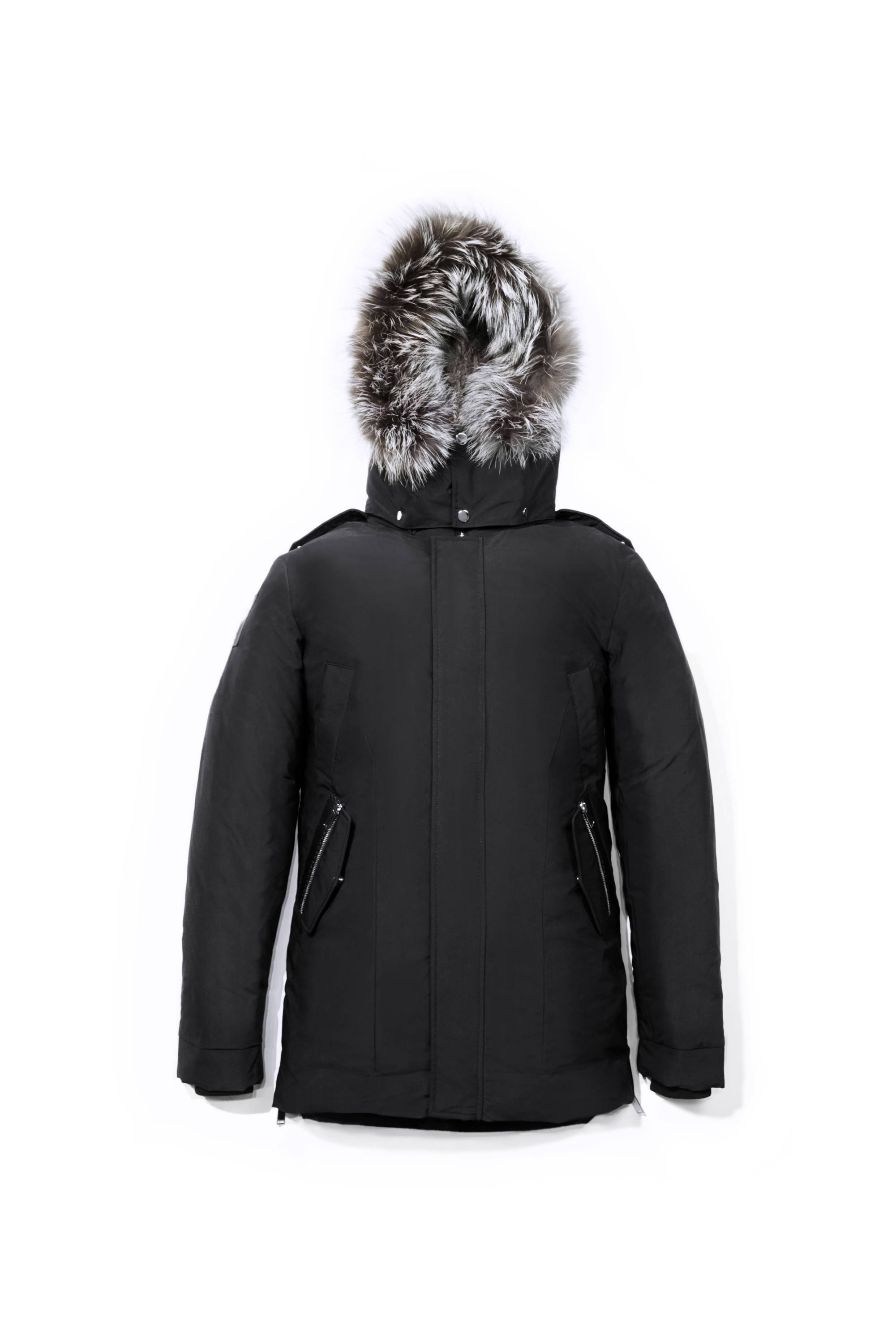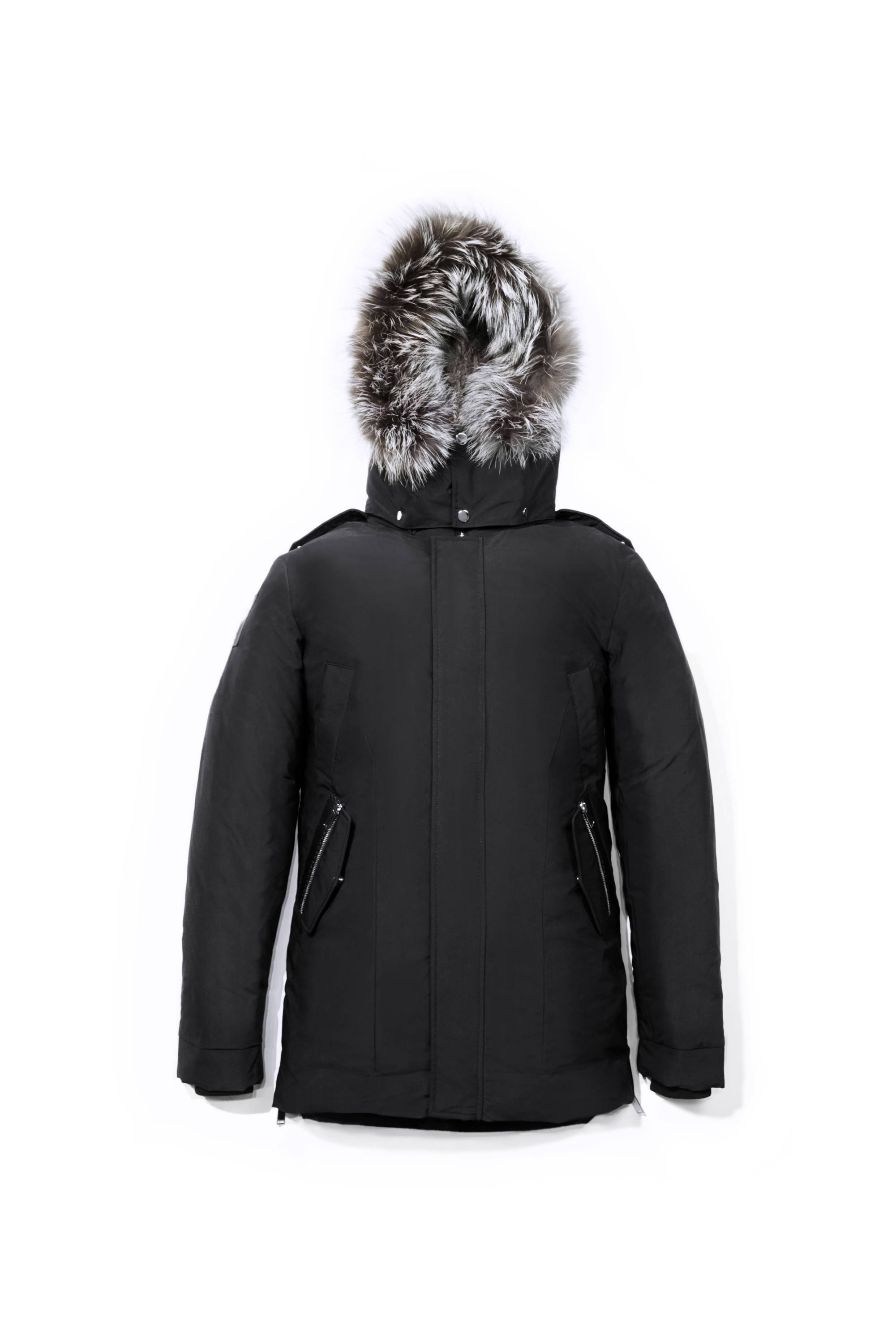 Black goose down winter parka with silver fox
Black goose down winter parka with silver fox
Every size is carefully engineered to ensure comfort & function. You'll fall in love on your first try.
Mens Parka Jackets: Upgrade to a Carbonesque Parka
Carbonesque highly values functionality and luxury, manufacturing premium parka jackets with advanced solutions and genuine materials to keep you warm and fresh this season. Carbonesque has ensured that the complete mens parka jacket range is timeless, using lightweight H2O materials in our production to guarantee use for years to come. Built to last and endure Canadian winters, Carbonesque designed the superior mens parka jackets with all aspects of the colder climates in mind to produce the sleekest, highest-functioning premium coats period. Carbon fiber with responsible down has been infused throughout the jackets for a premium and lightweight feel to a modern look. Continue reading to learn more about the unique design by visiting our shop. A full range of mens parkas and outerwear, shop your premium jacket today at Carbonesque.
True in Style, Unrivalled in Performance: Each of the mens coat are designed and handcrafted to surpass top quality standards. Every detail undergoes a precise quality check to ensure jackets are not compromised in any way. Constructed for even the coldest temperatures, these parka down coats are engineered with carbon fiber for a comfortable and lightweight feel. One-layer warmth is all that's required to explore freely. All mens parkas are down filled responsibly and water resistant for your comfort. Premium features are added to make the jacket last long term, thus providing a lifetime guarantee.
Sheer Performance: Parkas with Unique Features
At Carbonesque we continue the tradition of that true Inuit spirit combined into modern solutions for all of our men's winter parkas. For the ultimate experience of an advanced lightweight winter outerwear designed with Alaskan heritage, discover the men's Orion winter parka. Other coats such as Scandinavia winter parka offers a more luxurious nordic style scheme capable for the next exciting journey.
Built for almost any winter adventure our genuine down coats are engineered with detail to provide comfort & peace of mind during winter seasons. One layer warmth means you can throw on your men's lightweight winter parka all with a thin layer underneath and still achieve better results than other standard products. Our jackets are made to last with an added list of premium features to complete your winter outerwear collection.