An exclusive collection of men's bombers jackets fitted for a wide range of versatility.
A wide range of versatality outerwear with our new & fitted men's bomber jackets. View our collection of exclusive jackets for men.
Ultimate Outerwear For Men
All quality in every detail, big or small. Premium fabrics, advanced down & so much more. View our ultimate outerwear, engineered for winter.
Every size is carefully engineered to ensure comfort & function. You'll fall in love on your first try.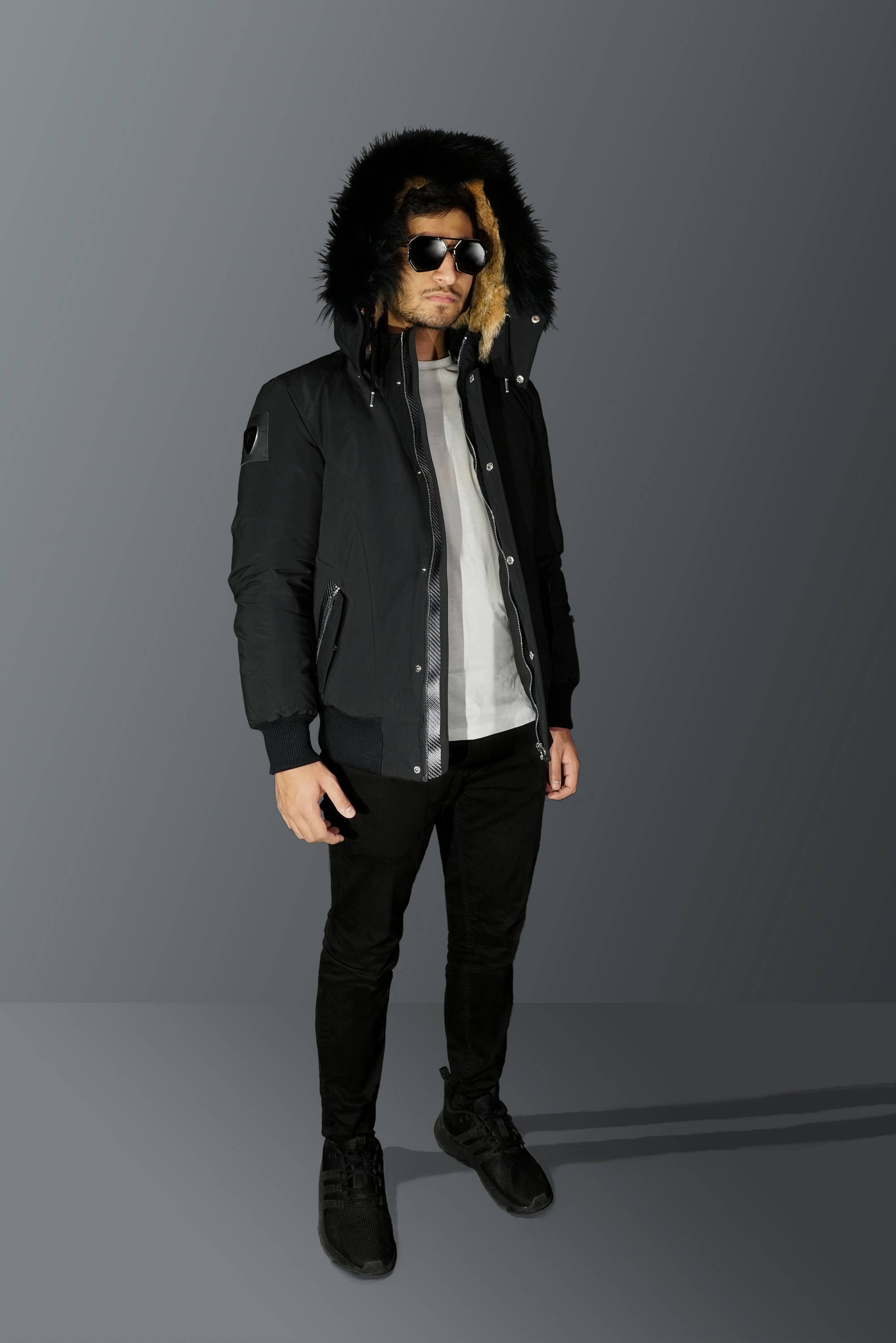 Black mens winter bomber with two-tone fur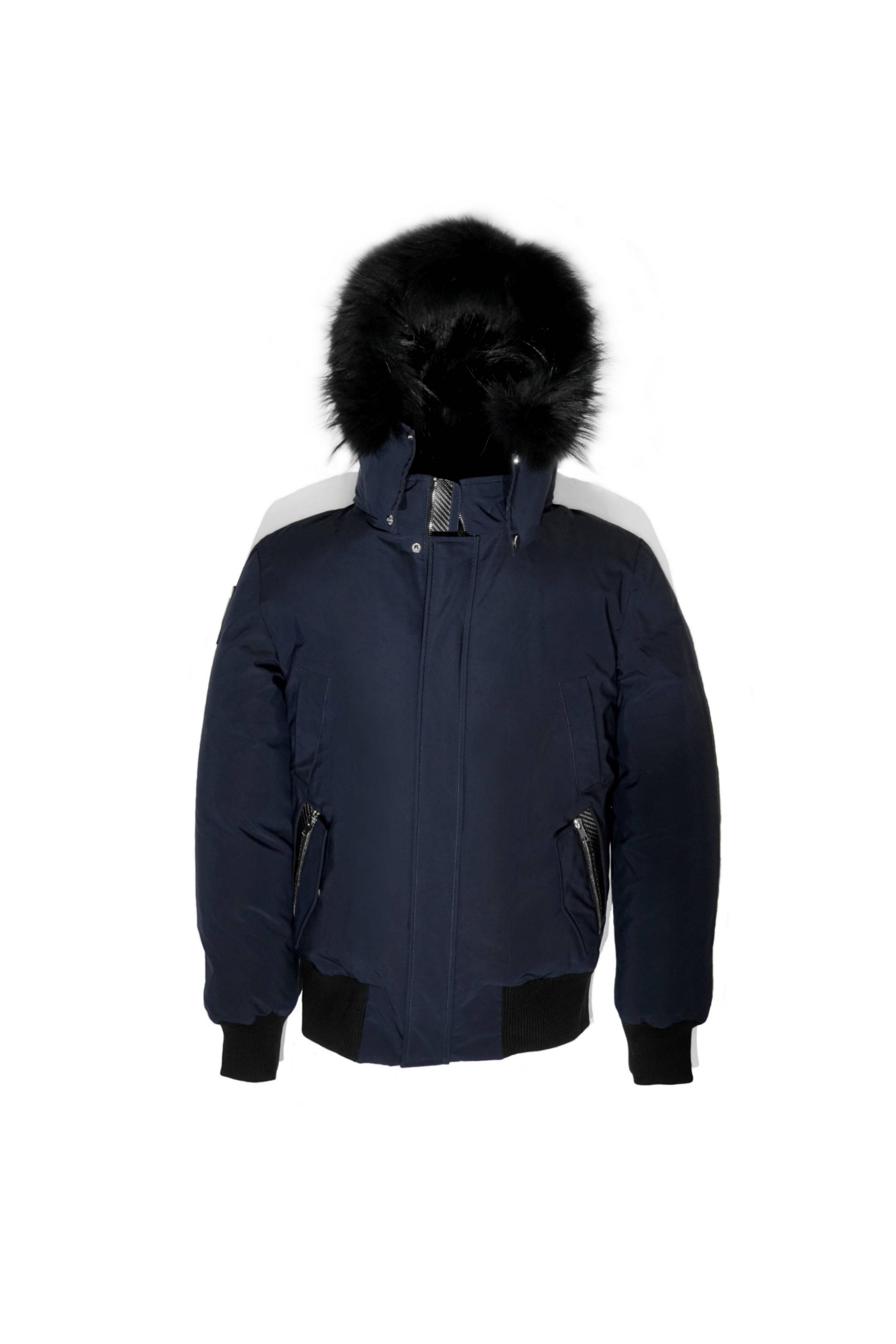 Navy goose down winter bomber with black fur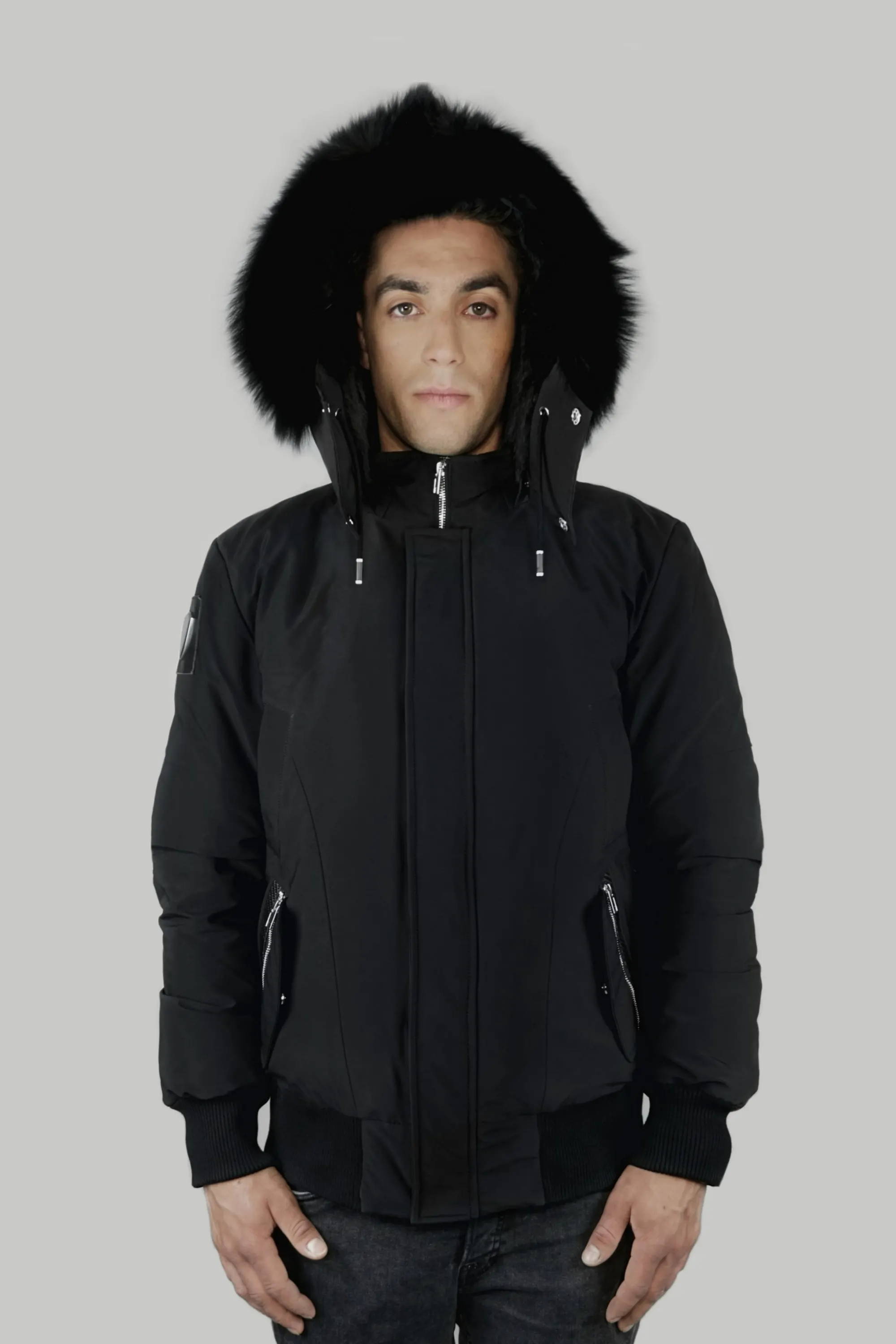 Limited black winter bomber with black fur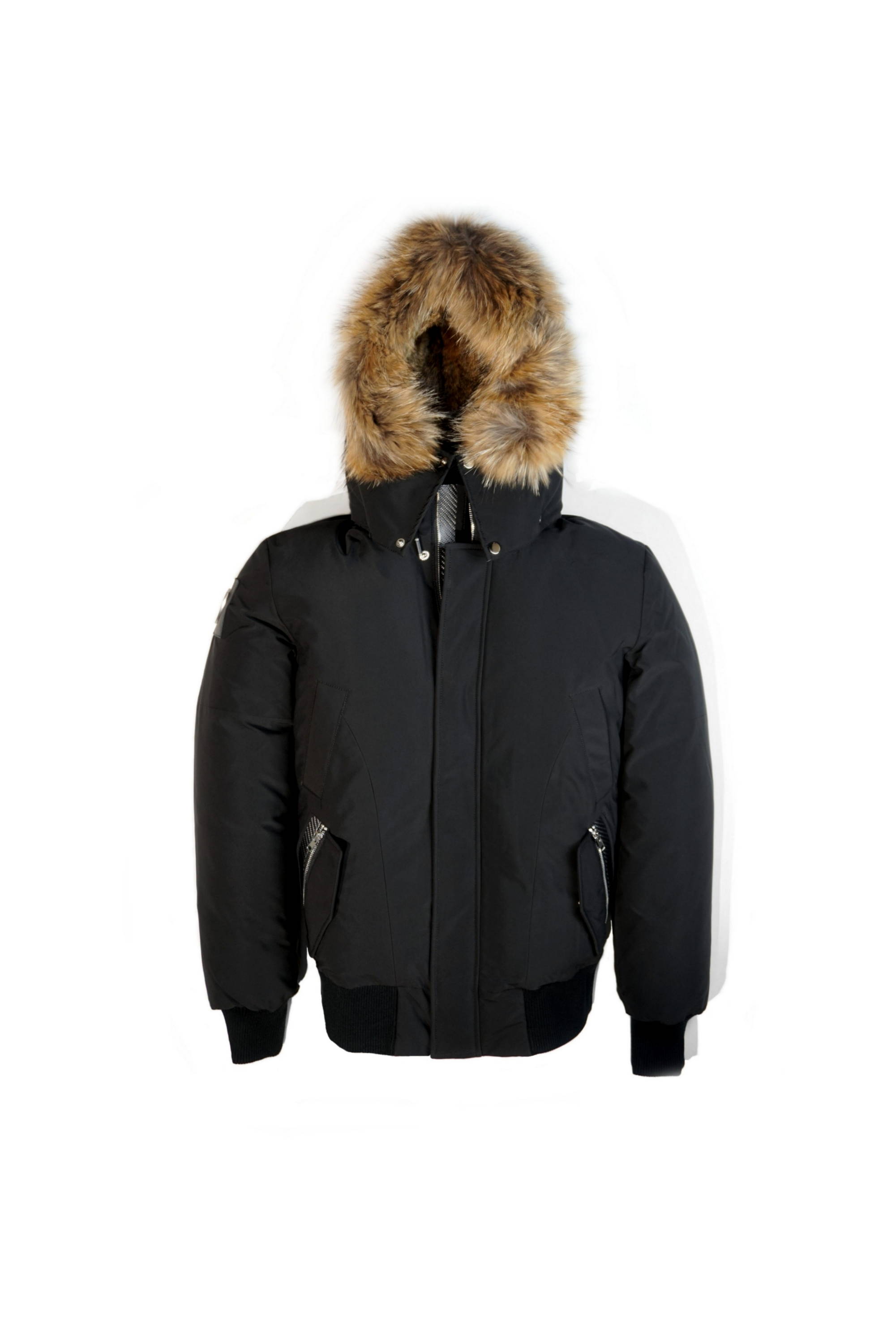 Classic black winter bomber with beige fur
Carbonesque Mens Bombers: The Staple of Performance Excellence
Carbonesque designs all men's bomber jackets with grandeur craftsmanship that ensures protection from harsh Canadian weather while providing a unique fashion staple that sets you apart from the rest. These designer jackets pass through a rigorous quality check to achieve the highest standards and results, starting with ultra-light responsible & down. Carbonesque's jackets are high-performance, temperature tolerant and handcrafted from feather-light, responsible down, making them comfortable to wear and timelessly stylish. The goose-down filled mens bombers are famous for their practicality and durability, providing an unmatched luxurious feel and sophisticated look. The unique coatings used in our advanced and propriatry fabrics ensure protection against long term UV fading, extreme temperatures or any compromise for your warmth. Carbonesque is the pioneer of advanced cold weather outerwear infusing contemporary style elements. Comfortable, stylish and travel-friendly, all mens bombers are a premium essential for your winter collection.
We provide an exceptional shopping experience lasting after your purchase. Aftercare of our products is simple and doesn't require much — ready to serve the best winter protection you look and feel confident in. Shop your ultimate premium bomber jackets at carbonesquefashion.com/
Origin: The Bomber Jacket
History of the Bomber Jacket is one of evolution and adaptation of military exactitude: practical, comfortable and met the everyday needs of the military. Initially used by fighter pilots, this timeless jacket is known universally in 2021 as a fashion and function sever. The US Army Aviation Clothing board designed these coats in the early 1990s to keep pilots warm in response to uncertain weather conditions in the uninsulated cockpits of fighter planes that were unbearably cold for pilots to perform efficiently in. After the First World War, Bomber Jackets, formerly known as flight jackets, evolved parallel with aviation advancements. It was later adopted by the general public as an outfit that would keep them warm yet still fashionably modern. During World War II another variant of the Bomber Jacket was introduced, namely B-3. This version complemented the advancements made in aerospace technology. Flying at higher altitudes required warmer clothing which led to the creation of sheepskin flying jackets.
Bombers only gained popularity throughout the remaining 20th century, sitting atop the trends list year after year. Their classic look and performance are for all age groups and genders, and can be outfitted to match any personal style preference, making them a great investment for the fall and winter months. It is Carbonesque's honour to create premium bomber jackets that reflect the historical roots and a commitment to advancing winter technical wear for their customers to experience.
Your Capsule Bomber Jacket For All Places Cold: Bomber coats never go out of style, so why limit where and when you wear it? As a style statement, it can be dressed-down for casual days and dressed-up for a smart look to the office or social gathering when styled semi-formally. Canadian weather is a perfect match for bombers to keep you warm yet looking sharp. The unique styles and lightweight and robust features make a statement. Follow our style guide below for tips on outfitting your new mens bomber jacket and getting the most use out of your premium product.
A collection of contemporary and light bomber jackets with versatile solid colours to compliment your personal look. Elevate your winter with these top picks of bombers: ARGENTO or OBSIDIAN SIGNATURE black bombers are our classic & limited best-selling choices thanks to their sleekness and adaptability. Black bombers work well for a sharp and sophisticated look. FORILLON or PILOT Navy bomber jackets pair well with the rich black genuine carbon fiber trims and contemprorary nickle hardware. Our eye-catching proprietary technical fabric is featured in navy sure to set you apart from a sea of common winter coats. Carbonesque products are for the confident and bold. Shop your modern capsule coat ready to perform for any winter occasion by visiting here. 
Finding the right size while choosing your bomber coat is important. Our jackets are constructed to ensure adequate space inside for layering. Although all our coats are light-weight, they provide immense down all while staying breathable for short indoor use. Bombers that were engineered to rest perfectly on your waist, right down to the cuffs that fit like a relaxed and natural garment should. Collars of our jacket fit you comfortably and allow you to move around freely with confidence. For more help on finding your size, visit the Size Guide here.